The registration and score reporting services on this website will be temporarily unavailable on Friday, June 2, 2023, at 6:00 p.m. Eastern Time until Saturday, June 3, 2023, at 6:00 p.m. Eastern Time, for system maintenance. We apologize for any inconvenience.
Candidates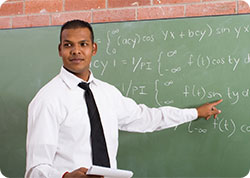 Welcome! As a leadership preparation candidate in one of Massachusetts' preparation routes, you will need to meet the requirements established for the Massachusetts Performance Assessment for Leaders (PAL) in order to obtain your initial leadership license. The PAL assessment is designed to provide clear evidence of your readiness for initial school leadership work.
This section provides assessment materials, participation guidelines, policies, a schedule of important dates, a list of frequently asked questions (FAQs), and other useful resources.
---